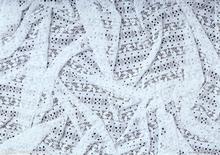 Recently, the Jiangsu Provincial Textile Industry Collaborative Innovation and Technology Alliance, comprising 16 member companies from the province's textile industry, universities, leading enterprises, and testing agencies, was established by the Jiangsu Provincial Inspection and Quarantine Bureau's Industrial Products Center and the Institute of Inspection and Quarantine. This is an innovative move by Jiangsu Province to integrate technological resources in the textile industry, improve the core competitiveness of the textile industry, and promote the transformation and development of the textile industry.
Jiangsu is a major province of the textile industry. The output of textile products accounts for 1/4 of the country's total, and exports account for 1/10 of the country's total. However, issues such as the lack of scientific and technological innovation capabilities and the lag in self-owned brand construction have become increasingly prominent. The establishment of the Jiangsu Provincial Textile Industry Collaborative Innovation Technology Alliance aims to combine resource integration, independent research and development and cooperation and innovation, focusing on key technologies in the textile industry, transformation of research results, construction of public technology service platforms, and training of professional personnel. Joint efforts will be made to create complementary advantages and ensure the advanced, forward-looking, and authoritative nature of technology research and development.
At present, the alliance has a series of subjects including research, production, testing and promotion. The alliance members include famous textile companies such as Sunshine Group, Hongdou Group and Bosideng, as well as the Suzhou Institute of Nanotechnology, Chinese Textile Standardization Institute, and Jiangsu Inspection and Quarantine. Bureau of industrial product testing centers and other service companies' scientific research and testing institutions.
Changxing Xinyang Textile Co., Ltd. , https://www.xinyangtextiles.com