Fu days FULLTEAM, 2005 to enter the Chinese market. Is a collection of clothing research and development, design, production and brand operations, sales in one of the major garment enterprises, production base is located in Dongguan City, the company has a group of high-quality professional management personnel and experienced design team, a modern production plant and a variety of production facilities Facilities, and continue to introduce advanced production equipment at home and abroad to provide high-quality products, the company adopted the world's most advanced business model - the franchise chain quickly occupied the market, with its own efforts made remarkable achievements, highlighting the company Open marketing channel building ability. Women joined
The FULLTEAM brand's apparel is based on the elements of European and American romanticism. The design of pure handmade lace and embroidery is the reproduction of the luxurious and romantic lifestyles of the French court in Europe and the United States in the 16th century.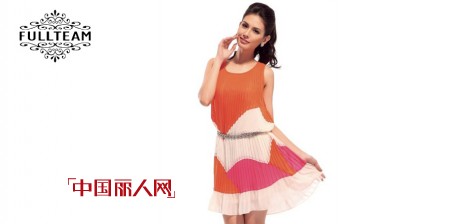 Fu days business philosophy: Companies adhere to the "people-oriented, common development, customer benefits will always be the first" business philosophy, and actively introduce modern management mode, "honesty first, quality-oriented" company interests and customer interests close Linked together to achieve symbiotic win-win situation and common development goals. Rich day brand style
FULLTEAM is a fashion women's brand that integrates design, production and brand operations. The new interpretation of the urban knowledge of women's elegant, gentle and pure lifestyle and cultural lifestyle. The use of exquisite hand-decorated and European-style luxury romantic life as the keynote, combined with the unique oriental women and noble temperament. With superb fashion technology will be low-key luxury design runs through them. Fashion women to join
Rich day mainstream consumer groups
White-collar intellectual women aged 20-35. Because of younger fashion products, so more by this age women's love.
The rich day brand price system spring and summer-650 autumn and winter
The core value of rich day shaped aesthetic, elegant, romantic, life-like image of a woman.
Rich days to join the policy  free store image design; franchisee with reference to the company renderings, construction plans to complete the construction;
 free store opening staff guidance and support;
 Free franchise fees, management fees, brand licensing fees;
 free shop terminal operating planning; to help provide the sales performance of the store terminal;
 free from time to market supervision by the terminal training; joined the women's clothing store
Free real-time to provide the latest international popular information to guide the trend of the terminal;
Official Website:
Official Weibo: weibo.com/fullteam
Purchasing a high quality Latin dress and choose from our range of available Dance Costumes. All our Latin competition dresses are custom made and you can modified it.
All our dresses are hand-made, therefore, all decorations including flower appliqués, stone pattern, neck and arm accessories will vary during production. Our designers will determine how to put them on, in order to get the best result.

High quality, fashion design, good workmanship

Used high quality rhinestones, better than preciosa rhinestones and close to Swarovski rhinestones.

The color can be changed
Ladies Latin Dresses,Latin Dress,Latin Dress Patterns,Girls Latin Dress
DreamLatinDress CO., LTD , https://www.dreamlatindress.com