In October, the opening of Uniqlo's first e-commerce site in the United States marked another step in the company's aggressive expansion into the North American market.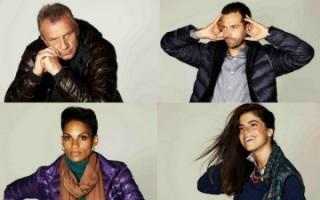 In late September, the clothing brand, known for its high cost performance, opened two new discount stores, one in Paramus, New Jersey, the other in San Francisco, and the first on the West Coast. UNIQLO's CMO Kensuke Suwa said that UNIQLO's goal is to increase by 20-30 new stores each year until 2020. As the West Coast market matures, Uniqlo's next step will be an order of magnitude expansion.

The performance of a company's e-commerce is critical to building brand identity, although performance in the United States is still limited. But Kensuke Suwa quoted UNIQLO's brand recognition as reaching over 97% worldwide, but UBS AG, a financial services company, downgraded its parent company's stock in early October because of US and European markets' acceptance of FMCG products. Very limited. Suwa expects that as Uniqlo's e-commerce functions have taken root in South Korea, Thailand, the United Kingdom and the United States in addition to the core markets of China and Japan, the company's recognition can be improved.

Suwa said "What's interesting is that we already have customers from Hawaii." He is very happy to see orders from a state that has not yet established a physical brand shop.

Uniqlo believes that it is time to increase the e-commerce function on the homepage. This not only supports its own development, but it also receives many inquiries from customers about online shopping. Suwa mentioned that he will use brand decisions to activate e-commerce when he says, "We are ready (and feel) that we can do it in the most correct way."

The so-called "through the most correct method", Suwa refers to him to ensure the balance between online brand and store style. "Our advantage is to ensure the interests of our customers," he explained. "We have invested a lot of energy to improve the specifications of the stores to ensure customer satisfaction." In essence, simply displaying and displaying clothes on the website Can not really replace the sense of feeling cloth in both hands in the physical store, so how to transplant the experience of the store to the site, which became the most basic problem.

For online shopping, Uniqlo has a lot to cover. "We have to understand what the real needs of customers are when they shop online. Because there are still many differences in the consumer behavior of American consumers when shopping online compared to other countries," Suwa explained. So we very much hope to see feedback from customers on the consumer experience."

Uniqlo also hopes to further attract customers by expanding its e-commerce capabilities. In September, UNIQLO launched a Pinterest event, Suwa said: "Now, UNIQLO is developing a mobile shopping strategy. Many retailers are very interested in this, because they notice that customers prefer mobile apps and not mobile browsers. Come for shopping."

Fusing Interlinings,Lining And Interlining,Heat Melt Interlinings,Water Soluble Fabric
YIBIN SUNLAND TRADING CO.,LTD. , https://www.markfil.com